We live in the epoch of pictures. They surround us wherever we go – in the street, at work, while studying, etc. No wonder that good photos are the essential part of successful dating life. With the contemporary abundance of online dating sites and mobile apps, you definitely need to know how to stand out of the crowd of other users and attract stunning Slavic women.
And what actually makes Russian and Ukrainian girls get curious about a man they see on the Internet? It's natural that a lady of this kind would like to see a potential match complementing her inner qualities: strong manly energetic, intellect, a wide circle of interests, physical attractiveness, a sense of humour, maturity, and other related qualities. Is it possible to express via only photographs? Surprisingly, yes.
Images of you tell lots of valuable information about yourself. As a rule guys on the Internet write advice on how to take an irresistible picture for your online dating profile. We decided to go in the opposite direction and focus on things single men do wrong. See what 10 mistakes to avoid making if you really wish to conquer a lady's heart!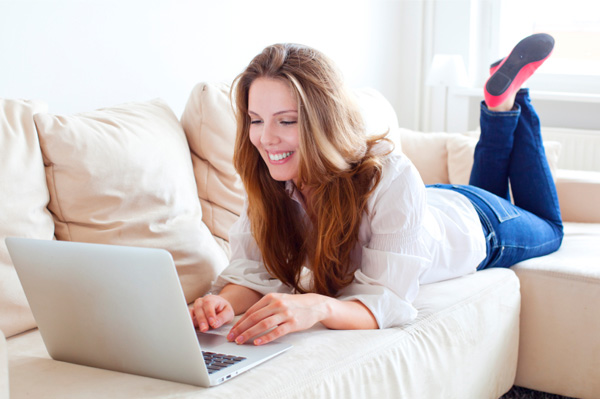 1. Posting no photo at all
This may sound pretty strange but many people still don't add photos to their profiles. And how do you suppose the love of your life to evaluate you? Hoping that she will get interested in you by just reading about your merits and hobbies is just unreliable. Unfortunately (or fortunately?) this is how online dating works.
2. Using touch-ups
To be honest, we recommend everyone going without this feature albeit girls use it quite frequently. But if we speak about manliness, which is highly important for Slavic girls, there is obviously no place for touch-ups. Men don't need to decorate themselves, indeed.
3. Adding group pictures
Why should we even mention this? Surprisingly, there are guys who upload photos where they are standing with the group of their buddies (or even female peers) and hope this demonstrates their kindness, friendliness, and sociability. In fact, this only makes your potential match guess who is who in the picture.
4. Posing with someone of the opposite sex
We'd really like to know what makes people post photos like that. So a Russian or Ukrainian girl just comes to a dating profile of a good-looking guy and sees him posing for a picture with a random lady by his side... Is that his ex? Is that his wife? No comments.
5. Wearing a fancy costume
Yes, your Halloween costume won the cake at the party. But this surely doesn't mean you must put it on for the dating photoshoot. Slavic ladies look for decent and reliable partners so they wish men approach dating seriously. Consider wearing a casual outfit that would emphasise the pluses of your appearance.
6. Putting sunglasses on
It's pretty hard to explain why some people do so. Perhaps, they are ashamed of something on their face or want to hide their real person. One of the most popular Russian proverbs tells us: "The eyes are the mirror of the soul" – that's why Slavic brides want to see a man's eyes first of all.
7. Uploading a blurry picture
Unless you participate in an art exhibition where this may be taken for a new trend, your photos should be clear, sharp, and recent. Don't you hope to conceal your flaws in this way? Remember that Slavic girls fall for confident men with normal self-esteem.
8. Showing too much of your body
Adding a shirtless photo to your online dating profile merely pushes you potential matches away. Look, it is the same as girls posing in lingerie or topless. Let's be honest, Slavic women look just like top models so it's nothing criminal if they show slightly more. But your masculinity will be destroyed by such a trick.
9. Not adding extra photos
Don't you agree that it's impossible to evaluate a person by a single photo? You may have the most handsome profile picture on the planet. But one photo can't show you from different angles. Take a proper photoshoot to clearly portray your face, figure, clothing style, and hobbies.
10. Taking a mirror photoshoot
We're talking about those "fabulous" mirror selfies. Uploading a first available selfie taken by your phone camera is not right. But when such a photo depicts your reflection in the mirror, this is simply distasteful and childish.
As you can see, getting a perfect image for your online dating profile isn't that difficult at all. Just keep in mind which of your character features should be displayed through it and take care of quality. By all means, your inner world is more significant. However, you should be able to present it in the right way.