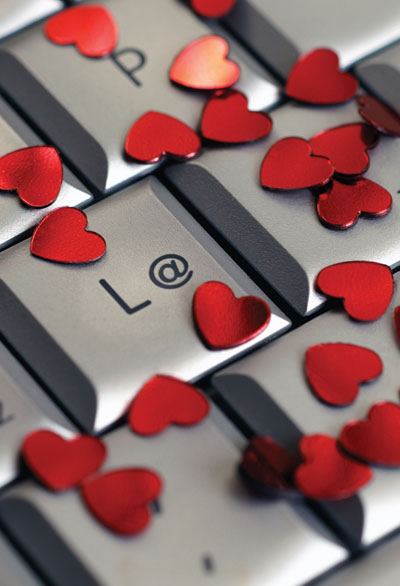 With the huge amount of money being made in the whole online dating industry, scammers are trying every possible method to rip you off, resulting in more pain and emotional stress than an actual heartbreak. Even local dating sites that serve only your country or state carry the same risk of scam as the international ones do. Despite the bad reputation these websites have, some Russian dating websites are legitimate and have actually helped thousands of single men in finding right women. Once you find the truth about these beautiful Russian women, you may find it enticing to dive into the dating pool by yourself.
Russian dating websites have many valuable features that allow you to contact women from many different cities. Most of them are very helpful in choosing the right women to contact, one of which could very well be the special one. The trick is to be straight in dealing with the various Russian dating agencies. They may claim to be the best and most reliable but only experience can prove that.
User Profiles
A basic feature of most Russian dating websites is that creating a profile with several pictures and a brief about yourself helps other users to know a bit about you before they contact you or when you contact them. Some websites allow you to create your profile for free while others may require you to register as a paid member before you provide your information. If you are worried about registering on a site which has a very big selection of women that may suit your interests, look for those sites that allow you to at least browse through limited profiles of women before you pay, though the number of single girls that some sites have right now is very high and it will not be a disappointment for you once you join.
User profiles also help in determining the women that interest you before you contact them. With a little help from the about sections in most profiles, initiating a conversation can also become easy.
Videos
Some Russian dating websites also have the feature of posting and watching videos. You may be allowed to watch videos of women for an extra charge but it is definitely worth the money. Hearing women speak about themselves may present a totally different aspect of their personality, than reading about it. You can also see how she carries herself, talks and looks in real life as pictures can often be deceiving.
Contact
Most websites do not allow their users to contact women directly. The communication is strictly monitored and each mail you send or receive is charged. Even with their online chat rooms and other interfaces, users have to pay per minute or per message sent. With censored communication, they ensure that you do not exchange your personal contact details such as email addresses, phone numbers, Skype IDs or other free chat interface IDs.
Translation
With a language barrier, translation becomes a necessary tool for communication. Most people think this a scam to increase the already huge amounts you pay to the dating site, not realizing how important translation is with this type of international dating. Without translation, there is a high probability that most women you communicate with may not understand what you are trying to say. And online translation software's do not fully understand the structures of the sentence, translating them word to word, resulting in absurd sentences. Words lost in translation often ruin relationships that would otherwise last a lifetime.
Browse without Paying
Many Russian dating websites have the option to browse through a portion of their large database to assure you they have a larger number of single girls, some of which could definitely be of interest to you. These websites are usually the ones you have to pay for before you register and make your own profile. Although, like all other websites that require you to submit your personal information, you will have to be very careful before disclosing any information. Some websites may require you to enter your credit card information during registration if you subscribe to a monthly payment plan, you will have to be extremely cautious while giving any bank details to avoid online fraud. Look for official sites listing the names of blacklisted websites that are only set up for the purpose of scamming.
To sum it all up, taking a membership in a quality Russian dating site may cost you a considerable amount, but it is definitely way better than taking out women and paying for expensive dates only to find out that they are of absolutely no interest to you. With the large number of women theses sites have listed on their database, you are certainly going to find one with all the traits you desire in a woman, without all the wastage of time and drama.
Really interested in dating some beautiful Russian women but tired of paying huge chunks of your paycheck to the website? One of the best dating Russian dating websites, romancecompass.com allows you to meet gorgeous women from Russia and Ukraine without worrying about any online scams or frauds. All the user profiles in our database are double checked owing to our zero tolerance towards scammers. These charming ladies are serious about finding good men and marrying them. Secured by major online SSL security certificates, your personal information is safer with us than in a banks vault. Romancecompass.com also provides the added benefit of sending a present to your special without any risks of theft or loss. With options like live video chat, personal messaging to your future Russian wife and a huge pool of videos to watch from, romancecompass.com is the answer to all your relationship needs.