There is a wide-spread stereotype that an intelligent woman is generally not very attractive, totally focused on studying or working and not really interested in the opposite sex. Actually this idea is propagated by a lot of movies where such characters usually wear ridiculous old-fashioned clothes and glasses in a thick heavy frame. In addition to that, beautiful girls are often shown as silly selfish dolls making everybody's life really hard or even unbearable. Such movies might partially be the reason why some men are positive that beauty and mind are two incompatible things. Nevertheless, a lot of people are aware that these plots are just a figment of a director's imagination and if you come to Russia you'll make sure once more that such stories are nothing more that just a myth.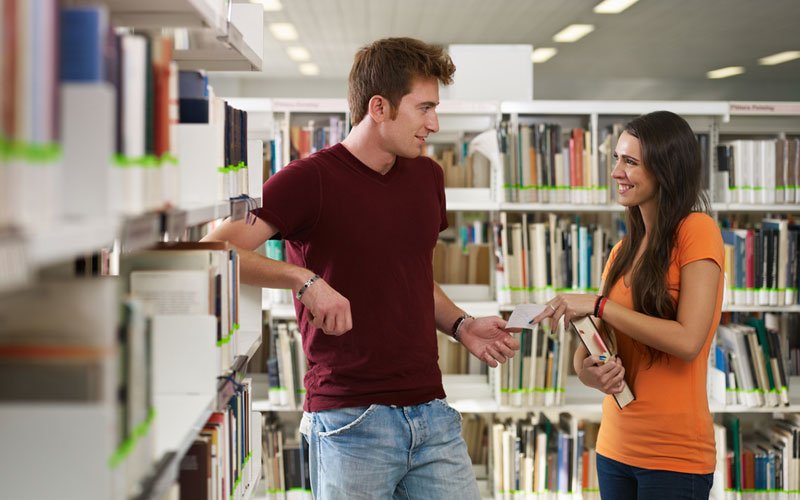 There are a great many really beautiful and intelligent women in Russia and most of them have got higher education. It is very interesting to talk to them because they can keep up any conversation. They usually read a lot and when you take any means of public transportation you'll see lots of girls and women with books, magazines or newspapers in their hands. That's why there is no need to look for special places where you can meet beautiful and at the same time intelligent Russian women. They are everywhere.
But of course there exist some places which attract them most of all. And this is what we are going to talk about right now.
Universities
If you are at University in Russia, than you are surrounded by intelligent Russian women every day. The only thing you need is courage to come up to one of them and get acquainted. But do it in a polite and friendly way. Russian women don't like impudent and arrogant guys.
Theaters
Russian women love theater. This is one of their favorite places where they spend their pastime. There is nothing unusual in it as Russian actors and actresses are exceptionally talented and watching a play is a nice way to relax and to get enormous pleasure.
Art galleries
Art is an integral part of every Russian woman's life. There are a lot of art galleries in this country where you can admire different masterpieces not only by local but also by foreign painters and sculptors. Russian women adore visiting different exhibitions and as a rule they try not to miss any of them.
Stadiums
You can be surprised but plenty of Russian women like football and shout for their favorite clubs or the national team. Usually the national or the world championship is a great event for them and you can often meet Russian girls in the stadium where the matches are held.
Cafes, clubs, discos
The fact that intelligent Russian women pay great attention to their education and personal development doesn't mean that they don't like entertainment and spend all their time in libraries and schools. On the contrary, they are very good and graceful dancers and from time to time they relax in clubs and discos.
As for cafes you can see them there too because after work or university they meet with their friends there just to chat and to drink a cup of coffee or tea.