The older a man becomes the more it is difficult to start a relationship with a woman. At the age of 20-25 we get acquainted on the streets, at universities, and in companies, we support someone else's initiative and show our own. But after we become senior, everything becomes more difficult, especially for men: it seems that all the decent women are already married, there are more and more single competitors and the confidence in own attractiveness is less. But, actually, 50+ years old is an excellent age for finding a better half! Very often people go through a divorce in this period of life, and therefore the chances of a new relationship increase. So, read our tips and you will have a chance to meet a woman of your dreams and not to make typical mistakes in a relationship with her.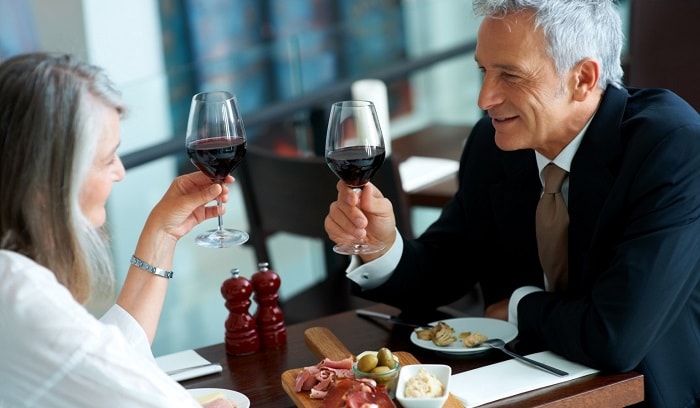 Dating for seniors: basic rules and guidelines
When you are over 50, a relationship with the opposite sex is not the same as in your 20. Some people think that everything is more complicated, for someone it's much easier. But the fact is that a relationship begins differently, people behave in a different way and it ends much more different as if it all happened 10 years ago. The problem is that priorities change by the age of 50-55-60…, a clear life position is established and relations take a slightly different meaning.
Often, mature women already look for someone who, just like them, wants a settled way of life and permanence, instead of who wants to spend all night long in the club, spend all their salary on beer with friends, open-airs and monthly trips to the mountains with tents on their backs. Fortunately, most men also change with age but there is another problem. Being adults and self-sufficient people, having own personal views and principles, very often we have to deal with unwanted conflicts. So, how to find exactly what you need when you are a mature man and, most importantly, what are the senior dating rules?
Similarity of interests
When you are over 50, it is very important to meet exactly the person who will share your moral principles and views. This advice refers specifically to the natural need to settle down and start a family. It is extremely difficult to do this with a person whose views, priorities, and moral principles are very different with yours. Such a couple will constantly fight because of the smallest problem. Therefore, ask your future partner about her outlook on life when communicating on online dating sites for seniors.
Ability to compromise
It is absolutely not necessary to stand your ground and get a victory in any skirmish. Be smarter. Allow yourself to surrender without a fight in some small disputes, but stand in full defense in important questions for you.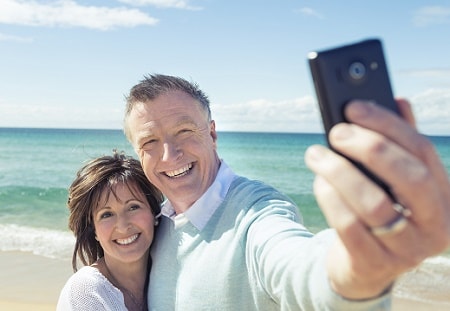 Eternal quest for stability
The most important goal of seniors dating is to create, first of all, friendly and partnership relations. So it is important not to overstate your requirements to a woman choosing a partner for life.
Not a boy, but a man
By the age of 55 and more, it's time to stop being a boy and play children's games. Boys are looking for care. Men want to take care of someone by themselves. They are attentive and caring and give more than they receive.
Support
The next important moment in the life of a woman after 50 is the decrease in sexual activity after a menopause. A woman has to study, reveal and accept herself once again. Therefore, it is extremely important for a man not to insist on physical contact and feel free to discover and study tantric practices through which you both can show love or admiration for each other.
Compliments
A sign of admiration of woman's appearance is a great need since she suffers more deeply because of her external imperfection compared to the young years of her bloom of beauty. Therefore, if a man says compliments to a woman about her appearance on dates, then he will receive what he unconsciously desires: positive emotions in the form of surprise, joy and light restraint.
Seriousness, self-sufficiency, reliability
Mature women already have some specific images of men whom they want to see next to them and with whom they plan to create a family. Moreover, at this age, this image is already a bit far from a nonexistent prince with the appearance of Johnny Depp, who will get them in his arms, not letting go for a second and will please them in every way until their last breath. Now, this image is much more realistic and more detailed, up to the degree of his attachment to his family, style in clothes, preferences in food and pastime, religion, etc. And this is all important and this also needs to be considered.
Worst mistakes seniors make in dating
If you ask any man what mistakes he makes in a relationship with a woman, he, most likely, will answer that he doesn't make mistakes at all. This is a typical male tactic of behavior: not to admit own mistakes, but try to disown them in every possible way. However, such behavior, of course, doesn't contribute to solving the problems in a relationship. In order men can understand, recognize and try not to make mistakes in relationships, you should read these paragraphs that describe the most common senior dating mistakes.
1. A man doesn't solve her problems
This is one of the biggest senior dating mistakes to avoid. So, it was led by nature — a man should be wise, brave and strong. A man must protect his woman from any trouble (at least every woman wants it to be so). And even if it seems to you that your lady lives a carefree and happy life, this is not so. Every day she has to solve a lot of personal issues. Therefore, take part in her affairs at the first opportunity. And never wait until your lady asks you for help by herself — just in case, offer your help first, and even if she refuses, she will be pleased with your attentiveness.
2. A man is mean on compliments
A woman needs compliments as a flower needs water. A flower will dry and die without water and a woman will cease to feel like a woman without compliments. If you don't tell your woman tender words and don't admire her appearance, believing that this is clear because you love her, a woman will think that she is no longer interesting to you. And it doesn't matter that she is already mature woman. Therefore, having seen a new dress on your significant other, be sure to tell a woman that it suits her very much. This is one more dating advice for seniors.
3. A man is indecisive
Perhaps it is difficult for you to choose between traveling to the sea and going to the mountains, between a dinner in a Japanese restaurant and in a restaurant with Georgian cuisine, and you think that your lady is able to cope with this task much better. However, a woman wants to see you as a reliable support even in small things. So forget your indecision and take the entire burden of responsibility on your shoulders at least sometimes. After all, you are not a 20-year-old boy, right?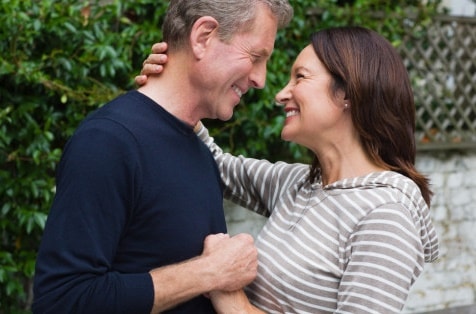 4. A man is not interested in her affairs
You come from work, say a couple of phrases, eat dinner and start to play computer games or watch TV. Thus, you are accustomed to relieving the stress accumulated over the day, however, your silence and indifference makes a woman feel unnecessary and outcast. Remember, the fair sex loves intimate conversations. When they talk, they get rid of stress and rest from bad thoughts. So, teach yourself to ask a woman about her day.
Even if you are still at dating sites for seniors and your relations are at the very beginning, you should also ask how she is doing every day.
5. A man lies
If you think that you have no equal in the art of lying and when you delicately distort reality, stating that your strict boss has assigned you an overtime assignment, but in fact this evening you spent in a bar with friends, believing that this innocuous lies will remain your secret, you are very much mistaken. Every woman feels insincerity at a subconscious level, and you can't outsmart this skill.
If the habit of lying becomes your permanent condition, a woman will stop trusting you in small things and in serious situations very soon. This also concerns senior dating sites. If you lie about your appearance, material status, upload fake photos and so on, you relationship will never start in a right way.
6. A man doesn't know how to uphold his principles
The paradox of the female psyche is that every representative of the weaker sex wants to see a kind, attentive, romantic, strong, and powerful man at the same time. But a mature woman will consider you weak very soon. If something in her requests and demands contradicts your male principles, boldly defend your position.
7. A man is sure that a woman will forgive him for any mistakes because he is her last chance
Many men somehow believe that mature women are more afraid of losing them, and therefore forgive them their weaknesses and mistakes. Of course, every woman is afraid of being alone but there is a limit to everything, and if the degree of offense reaches a critical point, she will surely break up with you.
8. A man doesn't feel her mood
Men tend to struggle with a bad mood with the help of relax or a glass of cold beer. A woman, in the condition of irritation, most of all wants to be listened to and supported by her loved person. And even if it seems to you that the sadness of your chosen one is highly exaggerated, don't tell her that but listen to her and give wise advice.
9. A man controls her entire life
Do you think that the patriarchy should reign in the family and you prefer to control every action of your woman, believing that she should spend all the time only with you? This is one of the biggest senior dating mistakes. You can be sure that you become a single man very soon because total control destroys feelings. If you don't want this, just learn to trust your chosen one. When she wants to spend time in the company of her friends or visit her relatives — don't forbid her to do this because a piece of personal space is the need of every person.
10. A man has no goal
Perhaps this is the biggest seniors dating mistake that no woman can put up with. A woman will forgive you jealousy, and a little lie, and indecision if she loves you. But she can never feel comfortable and protected next to a man whose life has no purpose. If you don't strive to achieve more than you have at the moment, and this applies not only to material values, you can't take care of your future family.
Trying to nullify all the above mistakes of men in a relationship, you will win the woman's confidence and her willingness to help you in any situation. In addition, a relationship will greatly benefit from this behavior of a man because it will be filled with mutual understanding and mutual respect from the inside. It also will be able to cement the love union for many years regardless of your age.