We are all attracted by experience. Someone has purely pragmatic goals - to get knowledge, to become better, stronger, smarter. Someone likes the feeling of being involved in a mature view of life. Someone else has some other motives. But the largest group of people who are eager to connect their lives with an experienced person are men who want to have romantic relationships with more mature women. And these people need a professional guide on how to attract an older woman.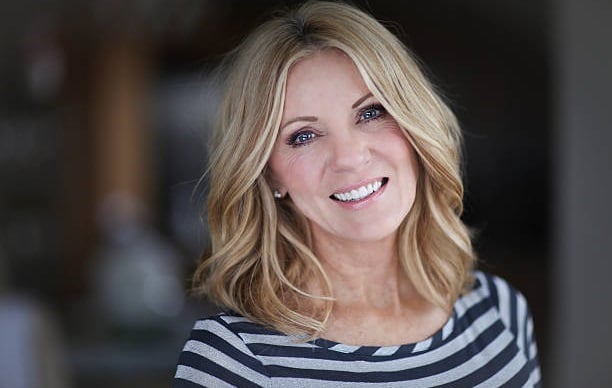 This desire is absolutely understandable - life with a mature, experienced woman is much easier and simultaneously more interesting. When you look at how a person who is 5-10 years older than you reacts to life and interprets the features of communication with other people, you become older intellectually and yet your physical youth remains with you.
Relations with a mature woman open up a lot of opportunities for you: you can engage in self-actualization and at the same time not be distracted by small domestic problems because of which scandals often occur in other couples. You can calmly communicate with other people - a mature woman will not torture you with bouts of jealousy. If, of course, you do not give her a real reason for this.
In general, if you are one of those who dreams about a relationship with an older woman - this article is for you. In it, you will learn how to attract an older woman in all aspects of communication so that your chances of success will increase significantly.
How to Attract an Older Woman Sexually
So how to attract older women? What should you learn first? I think this part of the article is the most important, so start your path from learning about sexual attraction.
Control the situation. Do you think she looks like your ex-mathematics teacher (a stern 40-year-old woman with horn-rimmed glasses and a seductive blouse), and because of this, do your knees tremble? Do what you want, but you must control yourself. She does not want to look at your anguish and uncertainty. She wants to relax and have fun. Take the situation in your hands, prove to her that you are a man, despite the age specified in your passport. Take a bottle of wine (which you bought in advance, of course), a corkscrew and with the sight of an experienced sommelier open it. Now take your lady by the hand and head towards the bedroom with a confident step. You do not need to worry about glasses - you will need them, but not now. If during sex you want to give the lady some freedom (and I'm sure that's exactly how it will be), do it, but do not let go of the situation completely.
By the way, the moment with the opening of wine is very important. Nothing will give you away as quickly as an impossibility to cope with a corkscrew and a cork. If you have gaps in education on this part, practice at home and only then invite a lady to a date.
It is the first secret of how to attract older women in their 40s.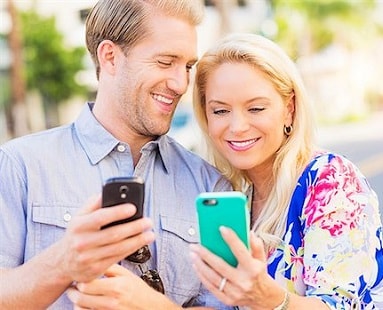 Do not say too many compliments. Yes, I understand, you are very excited. You want to say how beautiful she is. But you just have to be discreet. Tell her that she is very beautiful. When she gets undressed, tell her that she has a very chic body. But do not say anything superfluous - it will hurt the whole thing. If you start talking different nonsense, she will quickly understand that sex with you does not bode well. Perhaps she will even have to explain to you the basics of anatomy. In this case, even wine will not help you.
Do you know why do some men attract older women? Now I'll tell you a little secret: mature women are fond of young guys because they consider them more honest. These women are tired of the lies and prejudices of the world around them. They want to be themselves and enjoy life (and especially sex). So say compliments only sincerely and only in a suitable situation. This will give your image masculinity and coolness.
Impress the woman with your experience. Perhaps this is a little strange because, in your little love story, she plays the role of an experienced partner. But this does not mean that you must demonstrate complete inability to act in such situations. When you lie in bed, be confident. You should pretend that you are very experienced in such matters. At this stage, there is an important test for you – you will need to unbutton her bra. If you only knew how many neophytes finally ruined their Don Juan career here. Not because they did not cope with the insidious lock on the bra, but because they began to behave like insecure adolescents. If you do not get something, better laugh at the situation.
Encourage the woman to want you more and more. If you do it, you will have sex, you must make it so that she wants to continue your relationships. Do not fall on your knees with tears in your eyes and tell her that nothing better has happened to you. Communicate with her, and then, when you leave, say that you will call her for a couple of days. Keep your promise - do not start to write her SMS and call as soon as you get home. There must be intrigue between you. She needs to spend a couple of days in suspence, whether you liked everything that happened, or not. And only then boldly call and make a new appointment. Now you know how to attract an older woman sexually.
What to Say to Attract an Older Woman
The best way to understand how to communicate with women older than you is to find out which topics you should NEVER speak of.
Difficulties of life
She asks, how are you doing? Always answer: "Best of all." People who constantly complain about life annoy everyone. Especially mature women. When you see a male whiner, it becomes doubly disgusting. A real man does not complain about life. He either changes the environment for himself or adapts to reality with minimal damage to himself and those he cares about. Simply put, a man chooses an action, not passive whining.
Next time, when you want to dump information about the hardships of life on the interlocutor, think about whether she wants to tolerate alongside herself a little boy who cannot change for the better even his own life? Does a woman want to solve your problems, in addition to her own? Think about it. So what to say to attract an older woman? Say that you are going to conquer the world!
Failures
Even if you understand the irrelevance of talking about your own failures, the interlocutor can know about them and ask out of curiosity. What to do? Actually, nothing. Get out the poker face for this case and show with your entire appearance that what happened affects you about the same as the wind speed near the surface of Jupiter.
Doubts
Here everything is not so obvious. You should not confuse doubts with reflections because no one can instantly make a decision, especially if the question is complex. Moreover, a man will never start doing something without thinking, without careful analysis. In fact, doubt is a prolonged reflection that has reached a dead end.
A woman may not want to take on a burden of responsibility, especially if the problematic issue, in her opinion, is in the competence of a man, and therefore all brainstorming is best spent alone with yourself, relying on your own intellect and silently.
Fears
Showing your fear to a woman is probably the best way to stop being a man in her eyes. In general, to be afraid is normal. Fear triggers a whole bunch of processes that allow a man to act properly in the most unusual situation. So our ancestors survived. So we survive.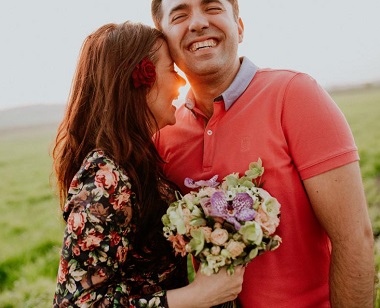 If you do not start anything, and there is only numbness, then you will not protect yourself, do not protect your woman, your offspring, you will not accept a difficult, but the only right decision at the right time. Fears can be overcome, but if you have not learned to do this, then at least do not compromise yourself. Do not confess your own cowardice if you are dealing with a mature woman.
Dating Profile to Attract Older Women
If you want to learn how to attract a woman older than you, you should know all about dating profiles that fit such situations in the best way.
Photo. Any profile begins with the photo. Attracting an older woman online begins with your photo too. If your goal is to get acquainted with a mature woman, your photo should match her search criteria. So, who does an adult woman want to see? A handsome, slender guy. This is absolutely accurate information. Usually, adult women are surrounded by pot-bellied men, similar to bags with burgers. If you have such defects of a figure in the initial stage, disguise them with a good perspective. Your face should be attractive - stoned photos from a best friend's party will not work.
Personal information. Tell about your interests. Are you just addicted to comic books and serials from Netflix? Then you will have to find new interests, though for a while. Adult women like guys who are addicted to something interesting. After all, a hobby can say a lot about a person and his relationships with the real world. Begin to understand the issues of geopolitics, literature, music, fine arts. And then correctly describe all this in your profile. It's very important in attracting an older woman business.
Who are you looking for? Do not write that you are looking for an adult woman, similar to Stifler's mom from the American pie, to have sex with her. Write what you are looking for a like-minded person who has some experience and a broad outlook. Every adult woman sees herself just like that. To be successful in attracting older females, you must match all these criteria.
How to Behave on a Date with Older Women
Start by preparing for a date. Learn about her interests and gastronomical preferences. Older women like good food and quality wine, so your beer and chips will not work. Find a restaurant where they cook well and invite her there. In this place, there should be a calm and cozy atmosphere.
Be a gentleman. All manners begin with punctuality. Do not be late. Behave almost as aristocrats did in the 19th century. Adult women like it very much. If you do not like something, leave it to yourself until the end of the date.
Pay attention to your advantages. You are young and full of energy - that's why she went on a date with you. Focus on this and forget about your shortcomings. She is not interested in this.
Additional Advice
Try to find out what older women want, and behave accordingly. But you do not have to lose your own personality - it will be noticed. Correct those shortcomings that can be corrected, and emphasize the advantages. The art of attracting older women can turn into an amusing and productive business if you follow all my advice. Prove that you are different from most of the guys and you will succeed.
Be careful with alcohol. Yes, I understand, you are very nervous, but that does not mean that you need to get drunk as soon as possible. One or two bottles of wine are all that you need.