When people get struck by love, it inspires them and everything around becomes beautiful and cozy. It seems that the whole world is filled with kindness and understanding. Love changes and intensifies feelings so much that everything around gets only the positive shades. People want to sing, smile constantly, and enjoy life. The fact that our beloved person is near means that everything is fine.
Feelings are different at different ages. When you are dating in your 60s, you do not care about small household problems and what others may say. You love your soul mate only because she is with you. As we all know, people love each other not for something, but simply because they are near. However, female psychology seems like a mystery to many representatives of the stronger sex. In this article, we will figure out how to date a woman when you are 60 years old.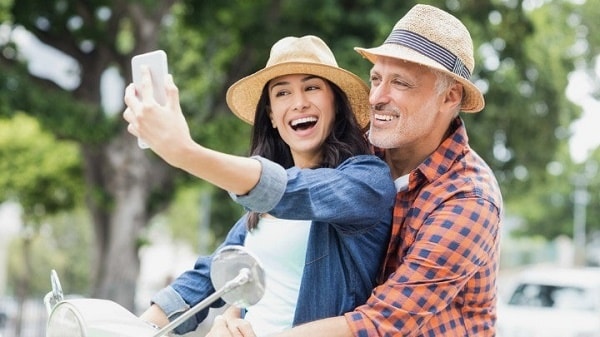 Dating in your 60s – important facts
It is stupid to think that love happens only at a young age. Stronger and more reliable feelings arise at an older age. Therefore, you can fall in love at any age, but do not forget about your loved ones – relatives, friends. They need to know that you are happy and that you feel good. Let them be happy with you. Here are some tips for dating in your 60s that will help you feel more confident during a date:
#1 Dedicate time to each other
When you reach the age of 60, you can analyze a lived life summing up your results and relationships. The psychology of relations occupies the main place in the life of seniors. Mature men and women have already established themselves as personalities. They have money, free time for love, and a peaceful and interesting future.
# 2 Age is not a hindrance
Your age does not define you as a person. A man or a woman after 60 can be smart, energetic, successful, and self-sufficient. They are able to fall in love and build relationships, create a business, or do extreme things.
If you fall in love with a woman over the age of 60, you can become a good friend and a terrific lover for her. If you can make your woman happy, she will return a favor.
# 3 Do not put an end to your intimate life
The psychology of love in one's 60s is based on the fact that a man imagines his life with a woman in a completely different way. Over the years, he has accumulated a baggage of knowledge and experience in matters of love. Apart from it, he's gained wisdom. Therefore, life together at this age is built primarily on mutual understanding and spiritual intimacy, although normal sex life is important as well.
Healthy sex life in your 60s
People knew about the benefits of sexual relations even in ancient times. Modern scientists also think that sex is one of the factors that influence longevity.
As a man gets older, his sexuality changes but life continues. Of course, there some unpleasant moments but they are amenable to correction. Most importantly, you should know what you can do and from what it's better to abstain: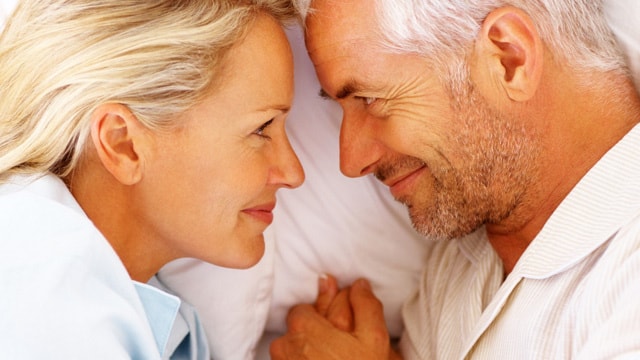 What you should do:
Activate your metabolic processes in different ways.
Eliminate any discomfort that may prevent your healthy sex life.
Strengthen relations with your significant other.
Accept the reality that you're not 18 years old anymore and now everything can't be so good.
What you shouldn't do:
Take hormones to improve your sex life in your 60s.
Take erection stimulants.
Change a partner because there can be more excitement.
Secrets of sex life after 60:
The main component of maintaining sexual function is a healthy lifestyle. It is known that proper nutrition, a full eight-hour sleep, the exclusion of alcohol and smoking, some exercise, the ability to cope with stress and psychological overexertion help you stay healthy and, at the same time, maintain your sexual potential. A healthy way of life is also important because it helps a person be smart and energetic, enhances muscle tone, mental activity, and attractiveness. And when a man is not embarrassed by his body, his confidence boosts, which also contributes to the preservation of sexual activity.
People over 60 have fewer problems to solve: they already have adult children and their career is not the most important thing. They have quite enough time to dedicate it to themselves, their health, and the simplest and most natural pleasures.
In adulthood comes the realization that it is not enough just to love. We also need the basic components of a harmonious relationship: trust, respect, understanding, the ability to compromise and support – these feelings are as important as love itself. Maybe this is because it is much harder for mature people to find a partner. Women focus not only on the feelings but also on the attitude and attention. They need your support at some difficult moments, your strong shoulder. You have to protect them from all adversity during illness and have the desire to give all the best to your better half.
All these proofs of love work in adulthood only if they are accumulated into a single whole. Senior dating without basic components is possible but it quickly passes when people face difficulties. Problems quickly sober you up and make you see that everything is not so good.
So, what qualities seem attractive to women? Are there any universal ways to achieve women's affection? These questions concern many men of different ages. Let's take a closer look what women prefer in men:
Appearance
Men's appearance is crucial for most women. Even if the clothes are not from the last collection of the famous designer, it must be clean and ironed. Even if the shoes are not from the most expensive store, they must be clean. Even if the hairstyle is not done by the best hairdresser, hair must be clean and without dandruff.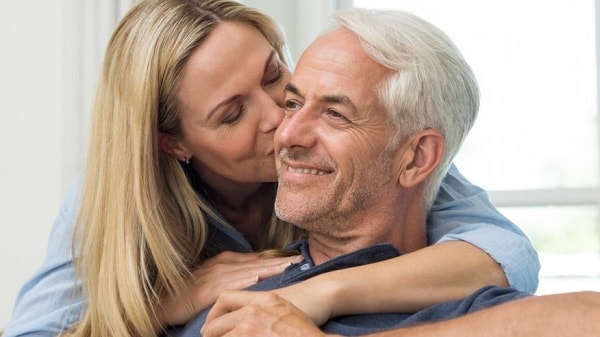 You should not forget about the soul. If women choose a partner not for a one-night stand but for serious relationships, then his character traits are very important to them.
Character
If you want to please a woman, you need to have certain traits and be able to demonstrate these virtues gradually. First of all, you should be confident. The ability to take responsibility is another masculine quality that is very appreciated by women. The next qualities are reliability and sense of humor. If you use senior dating sites, do not hide your best traits.
A little bit about money
A lot of men believe that modern women are very mercantile – they need their money. Of course, it is not quite true. The thickness of your purse is crucial for gold diggers who look for "sponsors". Such women often visit senior dating sites over 60, so be careful.
However, we can't say that money does not play a big role. Women are often pragmatic. They look for a man who can provide for them and for their children. If a gentleman can't scrape money for a bouquet or for a restaurant, it is hardly possible to feel secure next to him.
The ability to earn money is a big plus for a man, but the most important thing is to be able to spend this money. Women appreciate men who are generous and want to spend money on them. Many even believe that this readiness speaks about the seriousness of men's intentions.