Getting back to the dating pool when you're a single father can be quite tricky. You don't want to be a bad father, and, at the same time, you don't want to be an unhappy man. If you feel that your heart is ready to let someone in, you should do it. How to make your family and romantic life harmoniously intertwine? Read on to find out.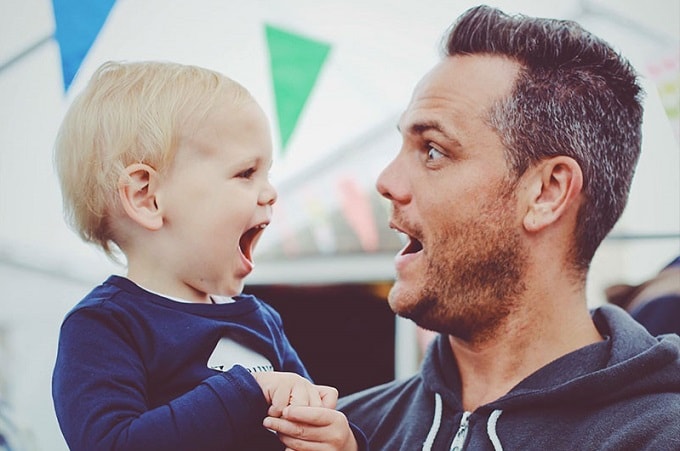 How to be a good single father
When we talk about single parents, we usually picture a single mother. However, there are different situations, and the one who takes on the responsibility of bringing up a child can be the father. Single fathers have to rearrange their priorities in life and do the so-called "women's job", that of looking after kids. When a man becomes a single father, he often faces a lot of challenges.
Single fathers shouldn't try to become a substitute for their kid's mother, because it's impossible. They also shouldn't try to be two-in-one. All that a single father should do is to be a good father. It's necessary to accept the fact that you're single. What's the point in blaming someone or something for that you have to bring up your kid or kids on your own? Instead of looking back, you should look ahead and master your new role of a single parent. It's clear that single fathers want to be good parents, but they tend to make certain mistakes that you should avoid when bringing up your children.
1. "I'll deal with everything on my own"
It's true that men are greater perfectionists than women, so they often work hard to prove their superiority. To be a good single father, you don't have to be a superhero. Don't try to take control over all aspects of life – focus on yourself, your child, and your job. Asking for help is okay. You can ask for advice from other experienced single parents or turn up to a psychologist.
2. "I feel so bad without your mother"
Having become a single parent, many men, as well as women, think that their loneliness is a good excuse for their inability to pull themselves together. If you're a single parent, please be so kind as to do your best caring for your children. You won't replace their mother, but you can be a great father for them. You just need to stop pitying yourself and take yourself in hand.
3. "Your mother left us"
It's a men's answer to women's "Your father is a jerk". If you a father of a small kid, sooner or later he or she will start wondering where his or her mother disappeared. Even if she just dumped you or left you for another man, you shouldn't tell your child what she really did and how you feel about it. Your child is just a victim of circumstances. Any sad truth can be interpreted and presented in a soft way, guarding your child from the burden of guilt for your status of a single father and hatred of their mother.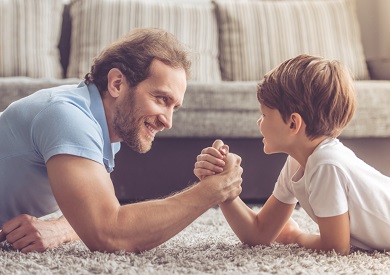 4. "Leave me alone"
Your child needs parental attention. Since you're the only parent, you should constantly make up for the attention deficit. Don't push your child away. Spend time together in the evening, do something together so that your child doesn't feel lack of your presence in their life.
It would be a mistake to call the man who sacrificed his personal life for the sake of kids an "ideal" father. A successful single father is the one who is caring, who loves and does his best for his kids, who shows his tenderness and authority, and who is, at the same time, not totally focused on his children, but leaves space for romantic relationships in his life. Fatherhood is not his only role. He is an adult man who wants to be loved and who needs female attention. What about being a single dad and dating women? This is absolutely okay. Women view single father as more reliable and mature partners.
Being a single dad and dating: how does it work?
If you're a single father and want to find a romantic partner again, psychologists are on your side. It's unhealthy to isolate yourself from any romantic relationships and focus solely on your child. Although single fathers have an advantage over single mothers – they are admired rather than scared of – they are afraid dating will steal them from their kids and takes a lot of their time they could otherwise dedicate to their offspring. Also, single dads get very picky in terms of women. They view them not only as dates but as potential mothers for their kids. Being a single dad and dating is something natural. You're single, so you have the right to want romantic relationships. Dating as a single dad differs from dating as a single guy. Your child is your priority, you can't go on a date whenever you want, and you look for a woman who likes children.
Should a single dad date? Definitely yes, if he feels the need. Here single dad dating advice for you.
1. Wait until you feel you really want to date someone. You're a single dad, which means you're a father and a single man simultaneously. The reasons why you've become a single parent can be different. Maybe your wife passed away, maybe you divorced, maybe she just left you and your children for another man. This is where timing is essential. You need to accept your new role and let go of your ex. How to know you're ready for a new relationship? If you don't want to talk about your ex, it means your mind is free from the past and open to something new.
2. Tell your kids about your intentions. If you plan to re-enter the dating scene, give notice to your children. Reassure them that they will always be number one in your life. Tell them that you love spending time with them, but as a boy you'd also like to spend time with some girl, with whom you'd go to the movies and cafes.
3. Find the woman who will understand you. Usually, single dads wanting to make sure that a woman will be more understanding and good with their children think of single moms as good candidates. However, you shouldn't disregard women without children. They can be good with kids and show absolute understanding when you have to cancel a date because of some family situation.
4. Don't talk about her with your kids. If your children find out that you're dating someone, they may flood you with questions about her. Don't give a detailed account of her appearance and character. If they ask you to introduce her to them, do it only if you consider this relationship serious.
5. Don't introduce all of your dates to your kids. Only that woman you see your future with deserves to meet your children. Keep your private life in secret from your kids. If they watch how new women keep appearing in your house, they may get the wrong understanding of romantic relationships and get cynical.
6. Show your kids that you spend no less time with them. Telling your kids that they are your main priority, prove it in practice. Don't send them to grandma for a weekend to spend it with your date. They will understand that they are not your priority and that they are not very important to you.
7. Introduce her to your kids carefully. If you decided to introduce your date to your kids, make their initial meeting as harmless and unobtrusive as possible. Choose some neutral location, such as park or café, if you have older children. Invite her to your house if your kids are small. This way they'll be on their territory and able to assess her safely.
Single dad dating advice (for women)
Unlike the majority of men, women don't mind that their potential partner might have a kid. Moreover, many women deliberately look for a single father, because they believe such men are more prepared for serious relationships and family life. Dating a single dad, problems may occur, but there are certain rules that women should keep in mind when starting a relationship with a single father.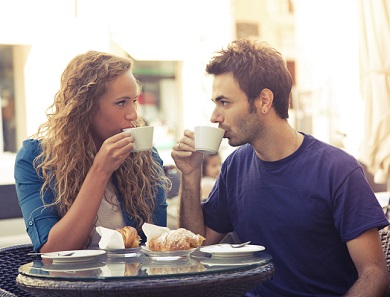 There are different types of single fathers as there are different types of men. In general, they are more self-disciplined, reserved, and independent than their counterparts without kids. However, there are also irresponsible single fathers who are looking, first of all, for the woman who will take care of their children instead of them.
Any woman who is going to start a relationship with a single father should remember that if their relationship gets serious, she will be introduced to his child. So she needs to be ready for communication not only with the man but also with his child. You should be a good listener to find out many facts from your man's life and his intentions towards you. If he mentioned that he is a single father but doesn't rush to introduce you to his child, don't force the events. He is the parent and he is to decide when it's the right time for it.
You shouldn't play the role of a mother at your first meeting. Children easily sense falsity, and it will only push you away from them. There are a lot of tips for dating a single dad. Here are some don'ts that will help you avoid single dad dating mistakes:
Don't be jealous of his ex. If they divorced or broke up but continue to see each other because of their child, this is not a reason for jealousy. It's rather another advantage of your man – he managed to keep good relations with his ex. Don't display love in the presence of a child. Usually, kids who are brought up by one parent tend to be very jealous. Before you gain their respect and some place in their lives, they will experience negative emotions looking at how their father kiss and hug you.
Don't begin to lecture his child. Your man knows his child better and has his own methods of upbringing. And the child will be hostile to the lecturing woman whom he/she hardly knows.
Don't criticize his parenting skills. There are few things that can infuriate a single father more than advice from people who are not parents yet. Dating a single dad, you should accept his manner of dealing with his kids. If you have some suggestions, you can share them with him in an obtrusive way and not in front of children.
Don't claim all his free time. If he spends a bigger part of his free time with his child, it's natural. It's a huge no-no to blame him for not spending much time with you, especially when a child is present.
Dating profile examples for single dads
Another question that puzzles single dads is where to find good women for dating. It's obvious that their social life is not very active, so places, where they can get acquainted with the opposite gender, are limited in number. In this case, online dating is a good option for them. Single fathers can find a decent woman interested in dating single dads on one or another single dad dating site. The key thing is to create a working profile. To make your profile one of the best single dad dating profile examples, you need to carefully fill it in, upload your finest photos, and make sure it's written in a positive tone. Don't upload too many pictures of your kids since it's your online dating profile, not a family photo album. You look for a partner in the first place, so it should reflect you as an integral personality, not obsessed with parenting. Women want to see that you look for the romantic partner rather than a mother for your children.