Have you ever considered international dating? If yes, then you know it's a great thing. Having a person who speaks another language by your side is so refreshing. Besides that, foreign women are so sexy and mysterious for Western men. They exude strength, charm and a bit if feistiness.
Beautiful Polish women were the second reason I moved to Warsaw, the first reason was my job. So, what else makes us so attracted to Slavic women other than their long luscious hair and long eyelashes?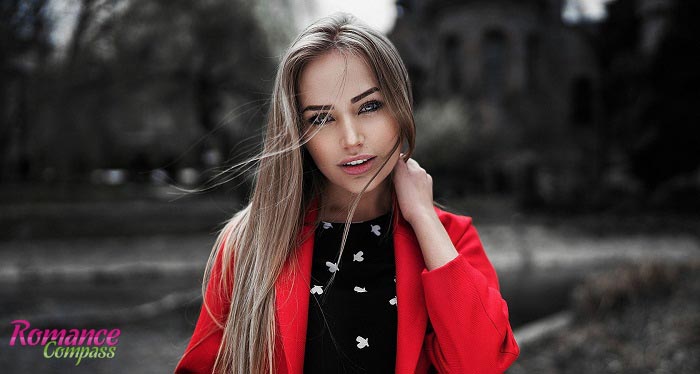 Reasons to date a Polish woman
Polish girls definitely stand out from the crowd among Central European women.
1) First of all, Polish women are naturally beautiful. They are charming, have a perfect smile and an aristocratic face. Girls from Poland have a different appearance, compared to ladies from Ukraine and Russia. Marrying Polish woman will mean that you have a sophisticated beauty by your side.
2) Polish girls are independent. Despite of the misconception that women from all Slavic countries are the same, they all want money and a husband to depend on, this is quite not the case when it comes to Polish women. Historically, the lands of Poland were occupied under the wars, so circumstances made women fight for their rights. They even got the right to vote earlier than in Ukraine or Russia. Besides that, the mentality of Poland is swiftly drifting to the European model of thinking, so Polish people can be considered to be independent, forward and proud of their heritage.
3) Polish girls are intelligent. They all have a college degree and practice in something really important. Often, they become IT-specialists or businesswomen. Women in Poland will guarantee you full disclosure and understanding of where you are moving together.
4) Women in Poland are modern. Far more modern compared to other Slavic inhabitants. They like traveling abroad by buying low-cost tickets. They like buying various gadgets and decorating their houses with different stuff. They are not as traditional as women from Ukraine or Russia, and this can be a pretty good thing.
Why Polish Woman fall in love with foreigners
A girl from Poland would rather be attracted to a foreigner than marry a Pole, that is quite true. But what is the reason why foreigners fall for Polish women? This reason is not money and the ability to go abroad to have a better life. Women in Poland have much more funds than average Russians or Ukrainians because the level of life is somewhat higher and they know how to make it. So why then?
Polish girls like to make international acquaintances because they often think they don't belong to this society and it's time to move forward. They like learning new languages and master their skills in something new, like finding out about new customs and trying out new traditional dishes. Open-mindedness is one trait that attracts Polish girls to new lands, and international men to Polish girls.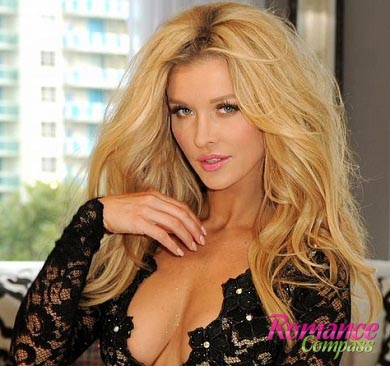 Prestige dictates marriage in Poland. Women want to be with the man who has a goal in life, wants to improve himself and support the family, likes traveling and has a flexible mind. These are the things that male Poles can rarely give to fragile women, who are tired of living in a typical Slavic family where a woman is still inferior to her man and has no choice. That is why women try to make new acquaintance and go out of their way to meet a foreigner. They just want a normal marriage that will give joy, not suffering and despair.
Why are Polish woman so beautiful?
Western people got used to gigantic women with unpleased faces, but this is all the way around. Poles are beautiful naturally. They have elongated faces, blue eyes and blonde hair, something that foreign girls can never acquire. Most of the girls from the West wear eye contacts and bleach the shit out of their hair, but that doesn't work because although it looks attractive from the distance, scrappy hair isn't pleasant to grab.
Polish women love to go with no makeup, and their style is more sophisticated than among Ukrainians or Russians. They have class. They feel comfortable in a sweater and bedhead, but this look will be more appealing than tons of paint on their faces and 6 inch hills.
Polish women are sexy because they are often clueless about it. They are no black widows who attend workshops on how to seduce a man, they don't aim to conquer the world in a vulgar way.
Do`s and don'ts
Dating in Poland was an interesting phase in my life before I met my wife. It certainly differs from Western quick Tinder dating, you'll need to apply more skills than while dating a Thai or a Ukrainian woman. Sometimes Polish girls are so full of themselves, they can ditch you even though you have a foreign citizenship.
DO: make her lots of compliments. A Polish girl will make an effort to prepare for your first date, if we are talking about civil dating, not just a club hookup.
DON'T: make her embarrassed with sexual topics right away. If you want a Polish girl to appreciate you, there is no need to talk about your sexual intentions as a starting point. You want to be discreet and subtle at first. Though Polish women are quite sexual and wild in bed, you'll need a simple strategy to walk them to your bedroom first.
DO: mention you are a foreigner. Thus you will boost up your chances to set a date with a Pole. Pull up your Western Union card to finally win her appreciation, in case she didn't notice at once. Tell her you speak multiple languages, and Polish is of great interest to you. Most Poles speak English pretty fluently, so there should be no problem with communication.
DON'T: admit Poles are, like, Slaves in normal countries. They hate the fact their citizens have to go abroad to serve wealthier European people. They hate to admit the prevailing of cheap working force, so never compare bigger counties to Poland in a bad way, that's pretty disrespectful.
General tips on how to date polish woman
1. Ask her out. If you see a beautiful woman, don't hesitate. Just ask her out on a date and wait for a positive answer.
2. Be a gentleman. Offer a sit, bring her flowers. Don't be overtraditional, just a little bit of good old courtship will lead to her pleasing you for a durable period of time instead.
3. Be friendly. Polish people are friendly and nice, so they expect you to follow their lead, especially if you are a foreigner. In Poland, no one will praise you if you are a mean-spirited person and act disrespectfully.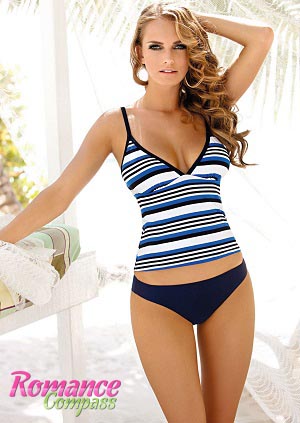 4. Don't try hand-kissing and cheek-kissing when you meet her sober. That advice would be nice in Soviet times, but it doesn't work anymore. Nowadays women in Poland know what harassment is.
5. Try to pay the bill. Chances that you will meet a forward-thinking woman are not that high from the first try, so why not let her be a fragile lady while you pay the check. If she insists on splitting the bill, let her do that. Feel the difference between politeness and feminism.
Where and how to meet polish women
1. When you are in Poland, you can meet women in pubs, cafes, art-galleries or on public transport. It all depends on what you want to do to this woman. If you are seeking for a one-night stand, try to consider clubs as your main target. But serious girls don't go to clubs. Try to be smart and witty and google some fairs or events where a lot of women crowd up in one place, so you will get a better view.
2. If you are still abroad, try to create an account on a dating site where you can find a woman from Poland. There are some agencies specifically for Polish-Western dating, so it will be a quicker task to find a good human being there.
How to impress Polish Woman
Dating in Poland starts with impressing a woman. There is a complex approach you'll need to take, from looking decently to watching your language. But the most impressive move will be keeping it OG. You want to be as sincere as possible. If you went to Poland to sleep with exotic Slavic girls, there is no need to tell you're on a business trip. Don't be one of those fake foreigners who talk much and do none. If you are intended for a heartfelt relationship with a chance of marriage, don't hide that fact and never freak out to be sentimental.
Marrying a Polish woman
Polish brides are honestly the best. They are smart and beautiful, homely and sincere. If you want to marry a Poland girl, just ask her out on multiple dates and tell her you love everything about her. If the feelings are mutual, she will say yes and be ready to move to your country. Or, maybe, you like Poland more?
So, these were all the tips and tricks on how to win the hearts of Polish brides. We unraveled who a Poland girl is, talked about do's and don'ts and set up their priorities. Hopefully, this guide was comprehensible and fun for you. Good luck!