How to Create a Family Budget
The budget is one of the most important financial tools for any person. Anyone can benefit from an adequate budget, regardless of age or income. Even the most approximate cost plan will help you maintain a financial balance, you can avoid any trap when you earn more than you spend. Doing budgeting is important for many reasons, one of them includes things like calculating average family budget and expenses, which is very important. But enough of praising financial planning. Here's how to create a family budget.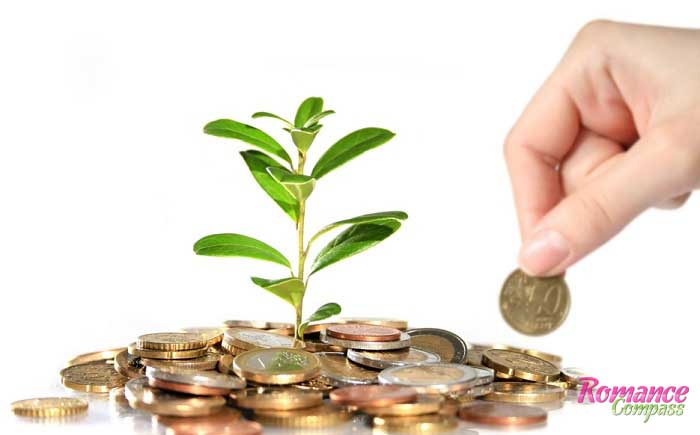 1. Assess your financial situation
So, how to make a family budget? The first step in creating a budget is to understand what you have now. Look at your bank accounts, credit cards, debts, money hidden in the mattress and any sources of income.
In addition, at least during one month, you should keep track of all your expenses in order to understand where the money is going. If you follow your money for two or three months, you will have better understanding of the trends.
You need to keep track of the cash that you spend, as well as purchases with credit and debit cards. Each type of expenditure must fall under a certain category. To record costs and revenues, you can use a simple notepad or a special application.
2. Review your expenses and incomes
The second stage of creating a family budget is just as important. After some time you watched your gains and expenses, it's time to reconsider them. Learn the categories on which you spend most. Surely, you will be surprised that so much money is spent on non-obvious things.
"The two main areas where people spend too much is food and entertainment, like going to the movies," explains Paul Moyer, founder of Savingfreak.com, who specializes in cost saving techniques.
Check if you spend more every month than you earn. If so, do not be afraid. This is a very common problem. What to do in this case?
3. Identify your needs and financial goals
You need to determine what your main needs are. These are the things without which you simply cannot live. The new TV, for example, does not fall under this category at all.
You need to make sure that your budget primarily covers things like food, housing, clothing, and transport to commute to work. Also, calculate how much you pay for bills. It is necessary to be convinced that credit payments, payments for housing-and-municipal services and other important kinds of obligations are made.
You must also understand what your financial goals are. If you want to create a financial stock for a rainy day or accumulate more for your pension, it is important that these goals are considered in the budget. Each person has their own financial goals, depending on their financial situation and desires. These financial goals should be included in the budget.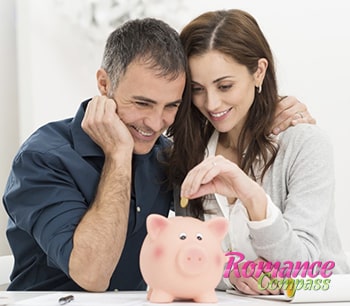 4. Identify your priorities
When budgeting, you will have to make a choice. You need to make sure that you have money for all your needs and financial goals. And then you can think about the budget for your entertainment and other desires.
You need to make a list of your needs and desires given their importance to you. At the very top of the list there should be food, clothing, gasoline and other such things. It is important to really assess the needs.
Yes, food is also important. But you need healthy food. Fast food is not a necessity. Visiting a restaurant twice a week is also not a necessity. You can cut your checks in grocery stores by planning healthy lunches and dinners and cooking them at home.
There are other needs, which, in fact, are desires. You need to be honest about where you spend money and when assessing why you do it. It is not always fun to do this, but it is necessary. Some financial experts believe that you are wasting about 15% of your monthly income. For example, do you really need to buy a cup of coffee every morning? The budget will help you make better use of money and give you a foundation for a better financial future.
5. Adjust the budget
Most likely, you have coped with budgeting. It's good. But there are some bad news: most likely, your budget is wrong.
Most likely, you overestimated your expenses for some categories and underestimated others. Typical family budget is shifty and cannot be really accounted for. But do not worry, the longer you execute the budget, the better you will understand how much you spend in all categories. After you have made the budget, it is not worth preserving it. Think of the budget as a moving living creature.
Family budget for a month cannot really ever be planned for. Each month you will have new financial needs and desires. One month, you will have to spend money on new tires or new kitchen appliances. You must continue to monitor and adapt your budget as your life changes.
6. Save money automatically
If you have a problem with saving money, the best way to ensure that money is saved is to do it automatically. You can set an automatic transfer of money to your savings bank account. This is a great way that will not allow you to spend money that you must save.
You can plan for these transfers to take place at any time convenient for you. It is best that the transfers take place at about the same time when you receive a salary or other payments. The sooner the money is on a savings account, the less it is likely that you will spend it.
Family Budget Example
Let's start with the income of our family budget. Let's assume, as far as the incomes of husband and wife are concerned, everything here is within the plan. My income, today, is floating, so it is difficult for me to predict it. But this month was successful. My wife has a stable salary so far, so everything is clear here.
I was pleasantly surprised by the category Other sources of income. Although in general, no drastic changes occurred. Just when I planned this category, I completely forgot that in July I will have a payment on one of the deposits, which amounted to 1370 dollars. And another 450 were returned to me by one of the long-standing debtors, whom I lent money in March.
The most joyful thing is that the category Other sources of income includes mostly passive sources of income, that is, those that work on their own. And this amount in itself is like a third member of the family. The difference is only one - it does not ask to eat and drink.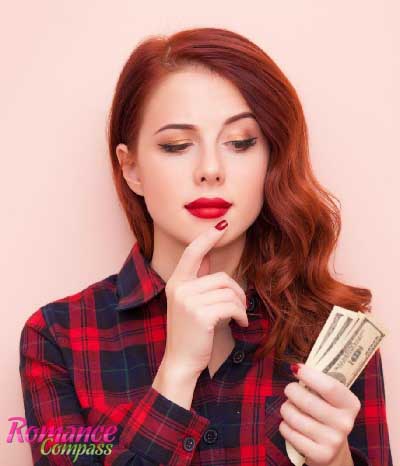 As for expenses, this month our family has shown excellent financial results. We had an overrun only in the category of Misc, namely in the Unplanned column there appeared an extra thousand, for which we bought a refrigerator for our granny. So to speak, an advantageous offer appeared.
I was pleased that on the products in July we spent an unprecedentedly low amount for our family. The tactics of wholesale purchases proved to be excellent. If you still do not know about it, I recommend reading my article How to save from 20% to 50% on food products.
In July we did not buy: milk, egg, sugar, tea, coffee. Very little of meat was bought. And all this because we purchased these products in the previous months. Nothing of the car needs has amounted to additional expenses. I've spent only on fuel, and it wasn't that much of sum. By the way, I go for gas, which costs cheaper where I live, rather than gasoline. It seems that gasoline costs as much, but it is only if you did not refuel for a long time.
We've tried to save on the entertainment, because it was low in our list of priorities.
Home products and self-care at a minimum. Nothing vital this month was bought.
In July, we worked well, the income was great, and we did well in terms of expenses. Because we were able to balance these properly – we were able to save 1500 dollars
I've set up a financial goal for myself, which is to save up 125 000 dollars for the education costs of our children. Thus, as they are only 8 years old right now, it will take us about 7 years of doing just the most basic and simple family budget. And even if we do struggle for any reason, we have a lot of spare time left, since in 7 years they will only be 15.
So yeah, that's how it works. Now, let's talk about some apps that will help you with all of it.
Best Family Budget Apps
Here is some great budgeting software that you should definitely check out:
1. Home Accounting Lite
This is perhaps the best family budget app out there. The application will help you organize your finances and take control of your family budget. This is one of the most popular free applications created for mobile devices running Android OS. You only need to regularly enter data about the transactions of your funds, and the application will automatically analyze all this information.
2. Personal financial manager
Second on the list of family budget software is the application for financial accounting for Android designed so that you can easily and quickly organize control of your family budget. Thanks to the program you will always know what you spent your money on - car maintenance, rent, training, sports, food, recreation, entertainment, etc. Also, the application will help you save money for rest or for a large purchase.
3. AndroMoney
A simple and effective application for calculating finances for Android devices. One of the best family budget software out there. AndroMoney is your personal tool for managing your personal or family budget using your smartphone. The program is simple and easy to manage, allows you to monitor the movement of money on a daily basis by expenditure category. You can receive reports in the form of a visual graph.
The application allows you to use multiple accounts at the same time with different accounts and balances. You can also synchronize the application data with the storage in the cloud service Dropbox or Google Docs, as well as with other devices. You can keep a record of finances in different currencies and convert them if necessary. The application is password protected, which will protect your information from prying eyes.
4. Accounting of expenses
This family budget calculator will allow you to organize the accounting of your incomes and expenses, thereby putting in order the finances, eliminating unforeseen expenses. You only need to make regular changes in the family budget - both income and expenditure. Thanks to this, you will have up-to-date information about how much money was earned and how much was spent within a certain period of time.
5. The journal of expenses
This family budget planner will allow you to keep track of your financial flows. The interface is simple and straightforward. You can add information about the receipt of funds or new expenses to the application, monitor the overall picture and plan for the future.